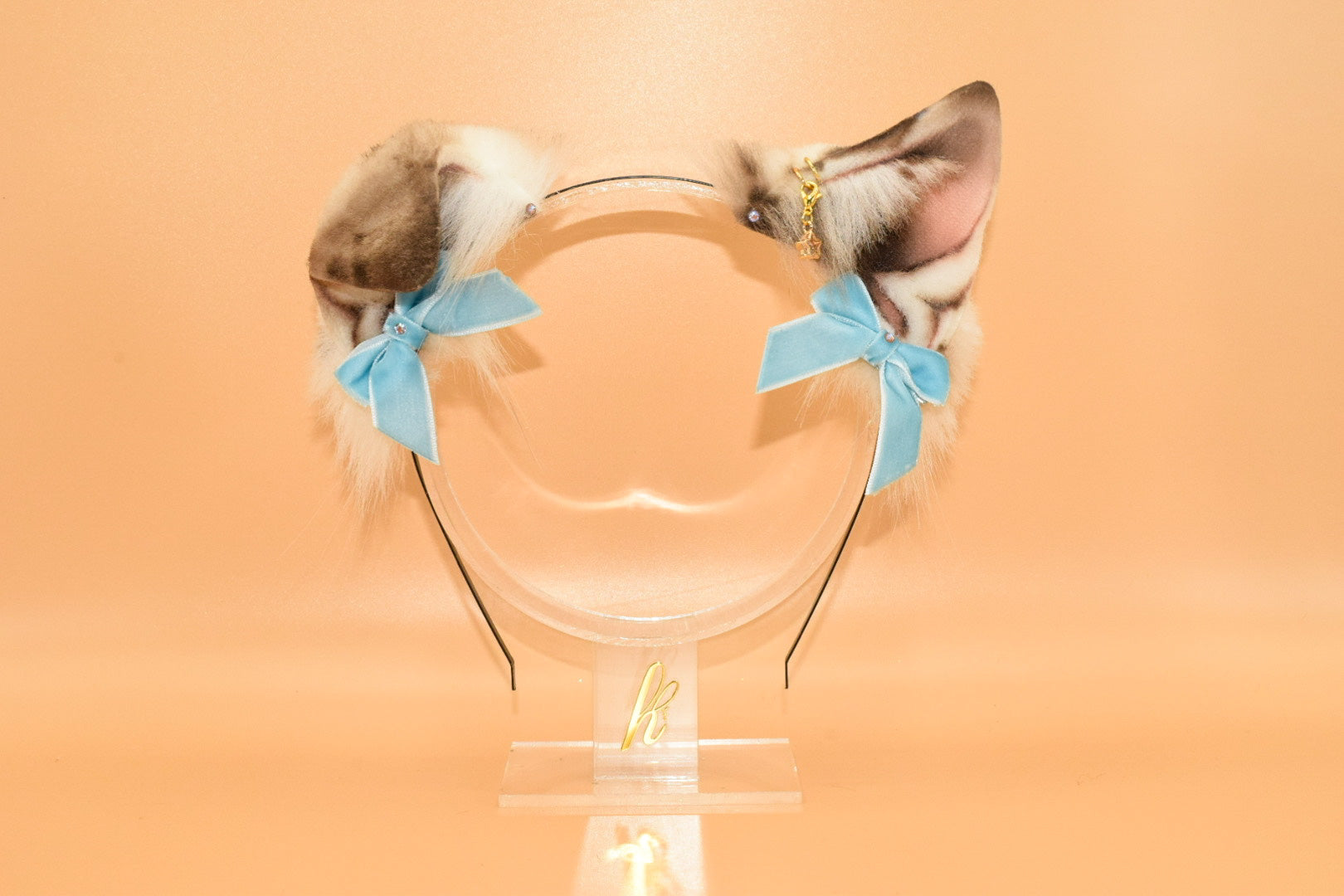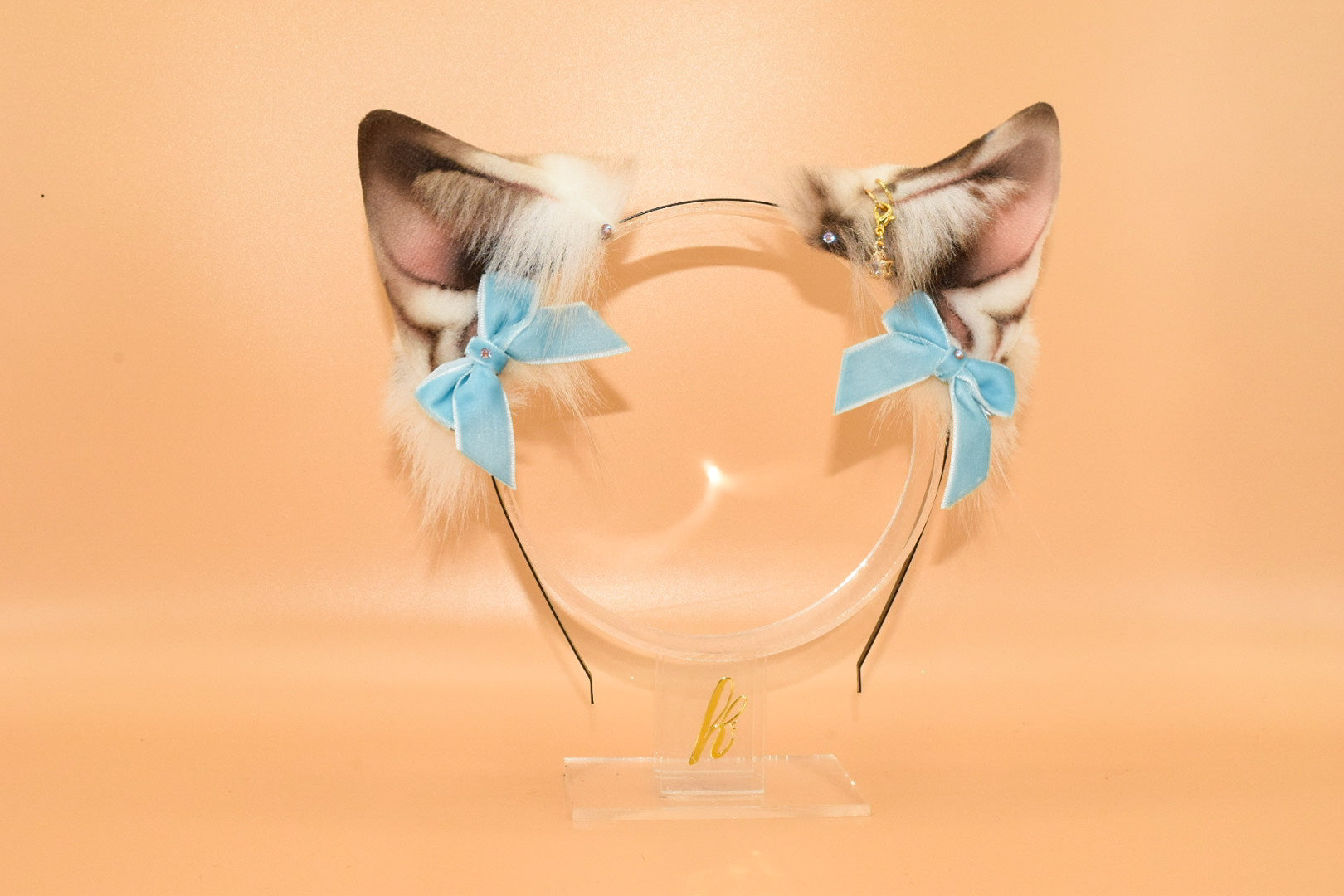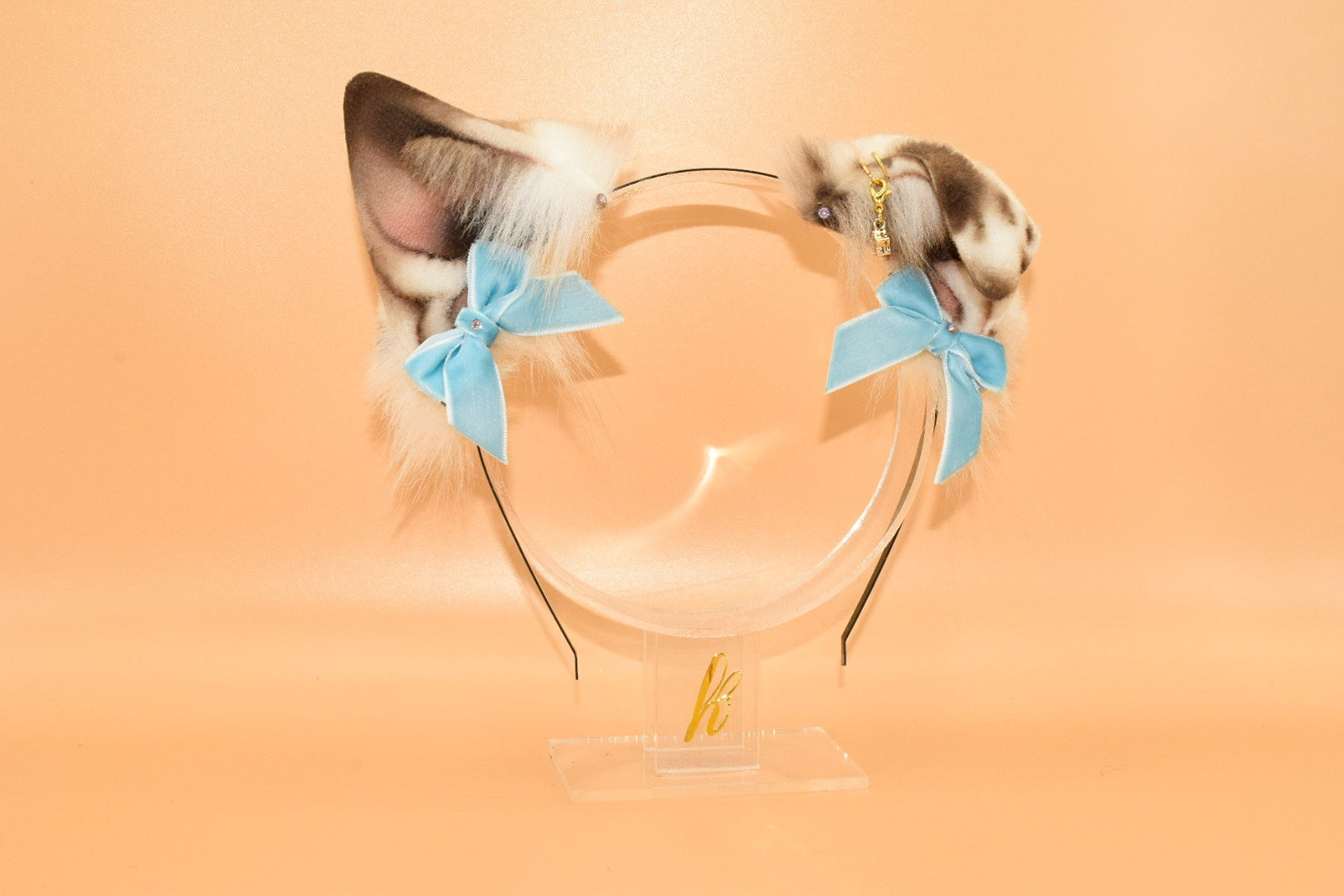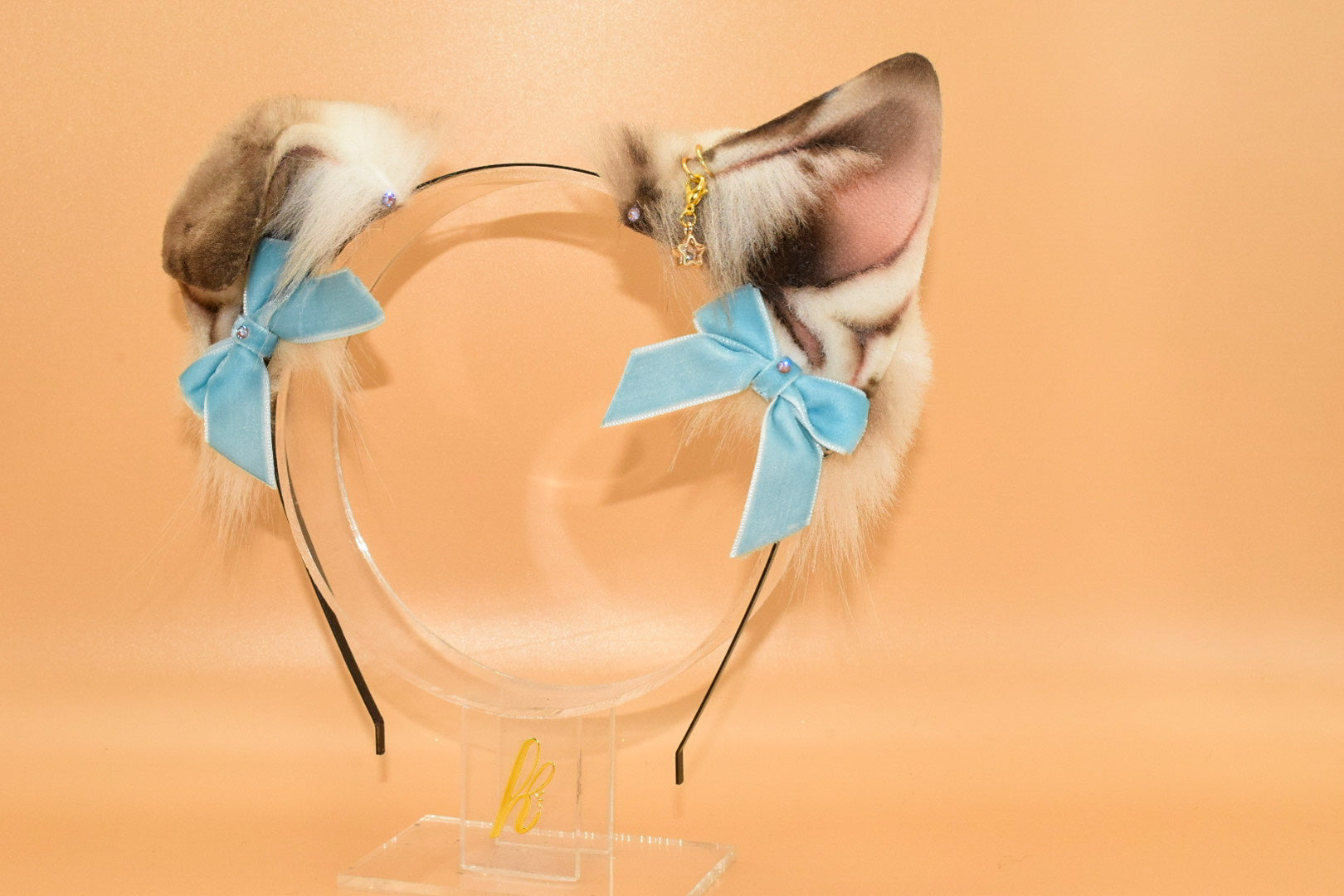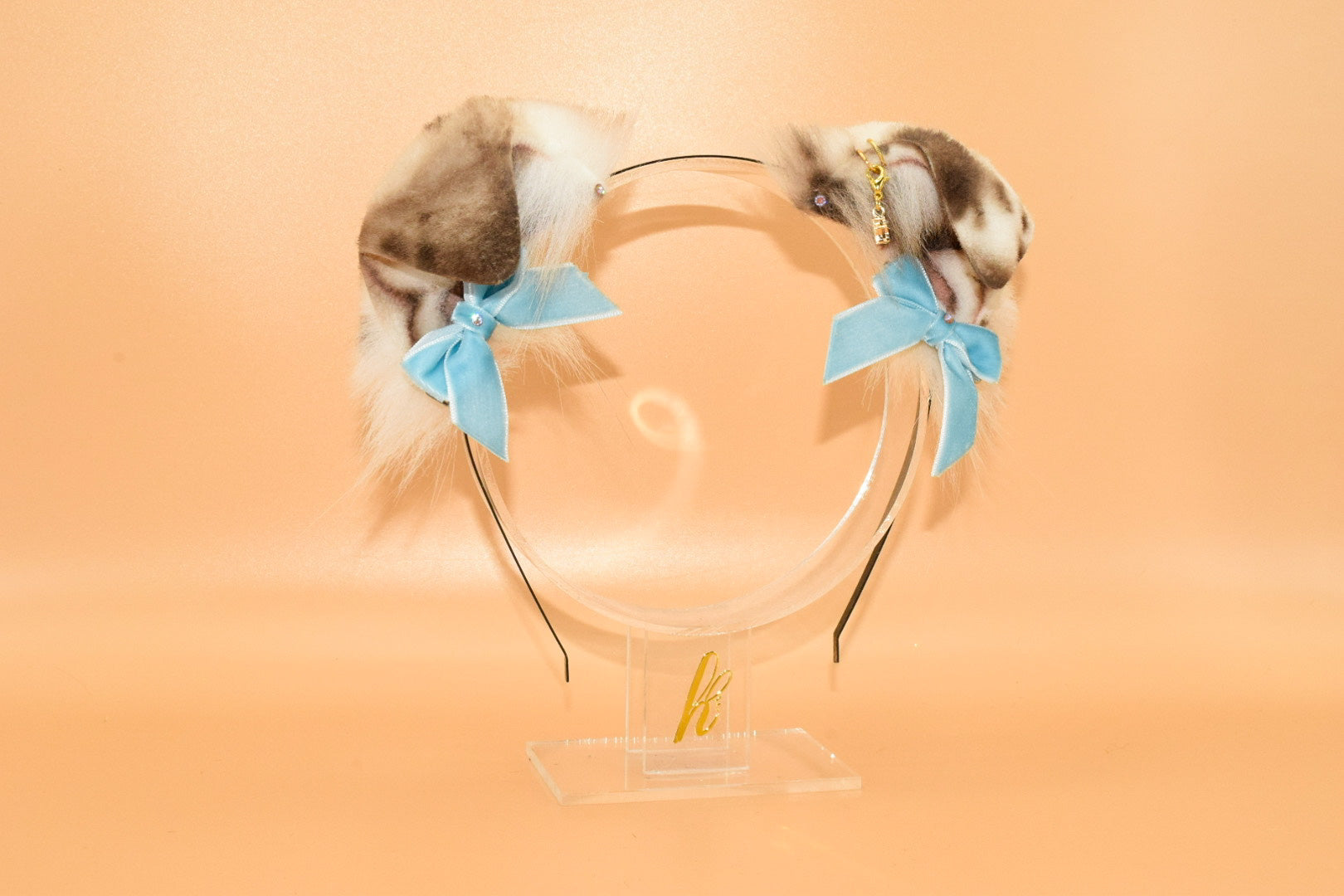 Winner Contacted! ~ Bespeckled Terrier Pup
Status: Winner Contacted! Thank you dearly to all who participated, it was close! I'm so glad you love this pattern, I'll have to make more of them soon! 💛
~
Info:
2.5" Tall (When Unfolded)*
Wear Upright or Folded
Plush White Faux Fur Base
High Quality, UV Resistant Paints Used  
Swarovski Gems
Velvet Clip-on Bows
18k Gold Plated Hoops


•
No tail add-on available for this listing, please keep this in mind when participating! Thank you!
*Note: Only pairs that are specifically mentioned have the ability to be folded can do so, not all Hoshiikins pairs can be folded as seen above. Folding pairs that are not meant to be folded can cause damage. Every pair can be moved along the headband, gently posed, but not folded. Thank you! 
Recently Viewed