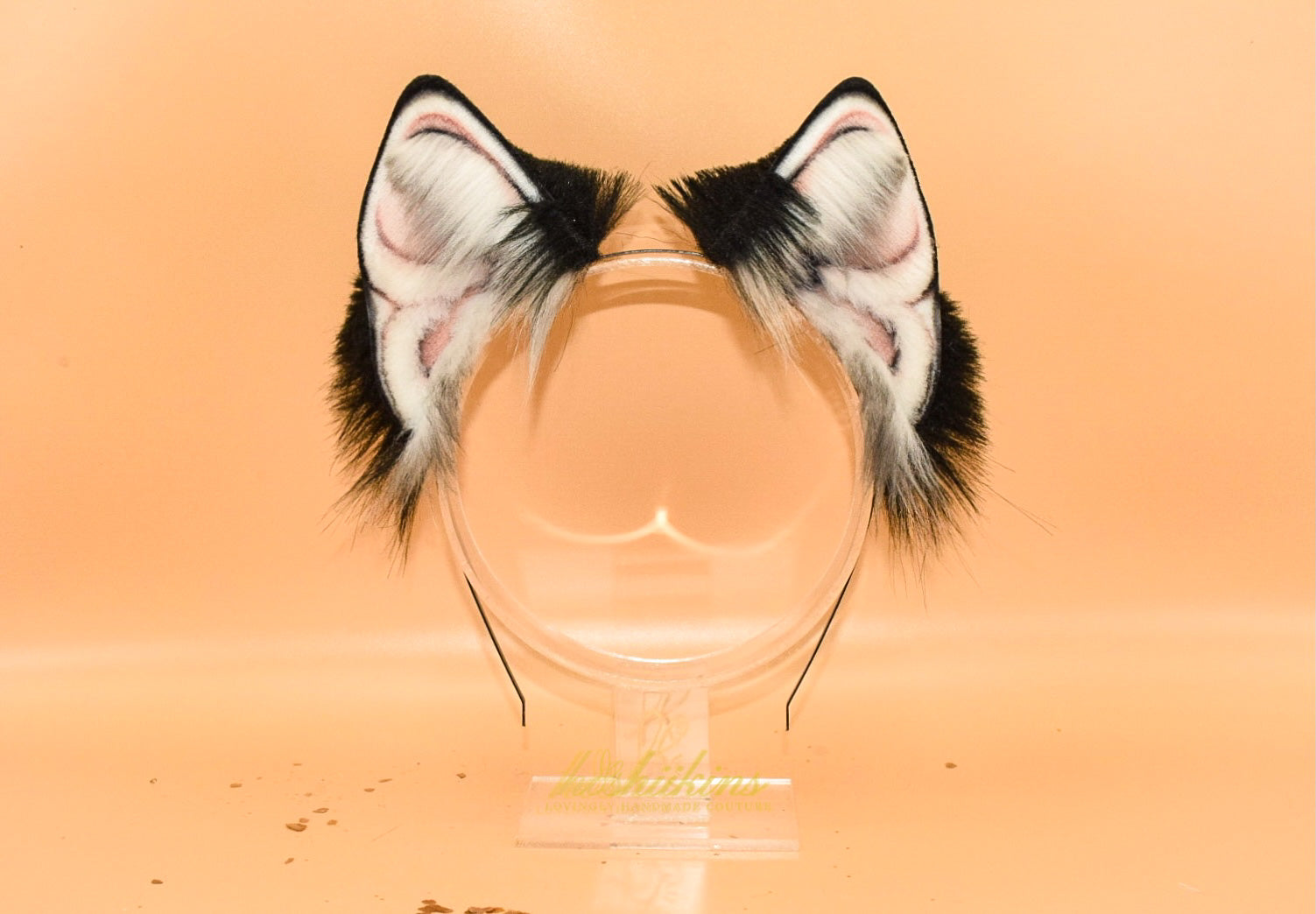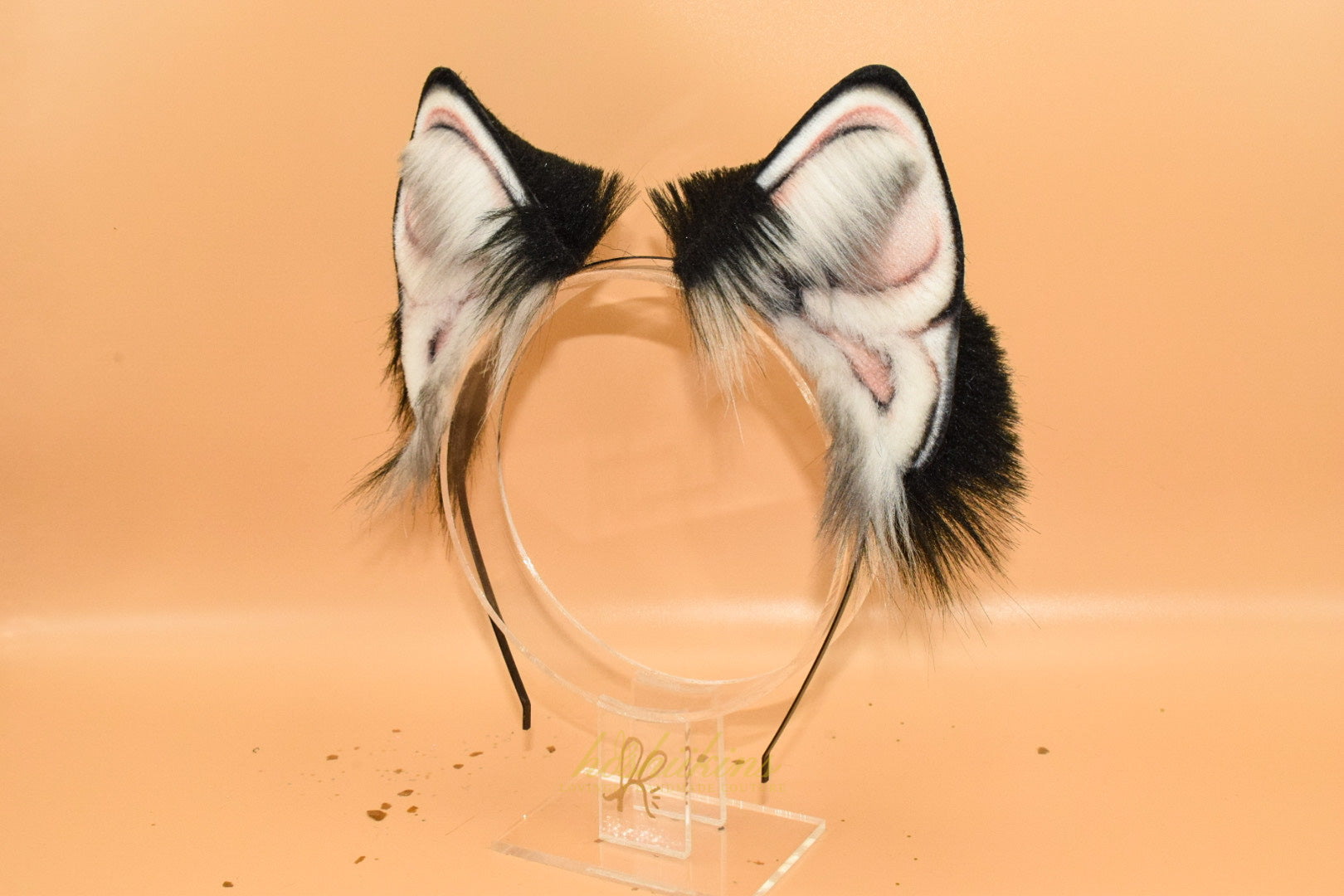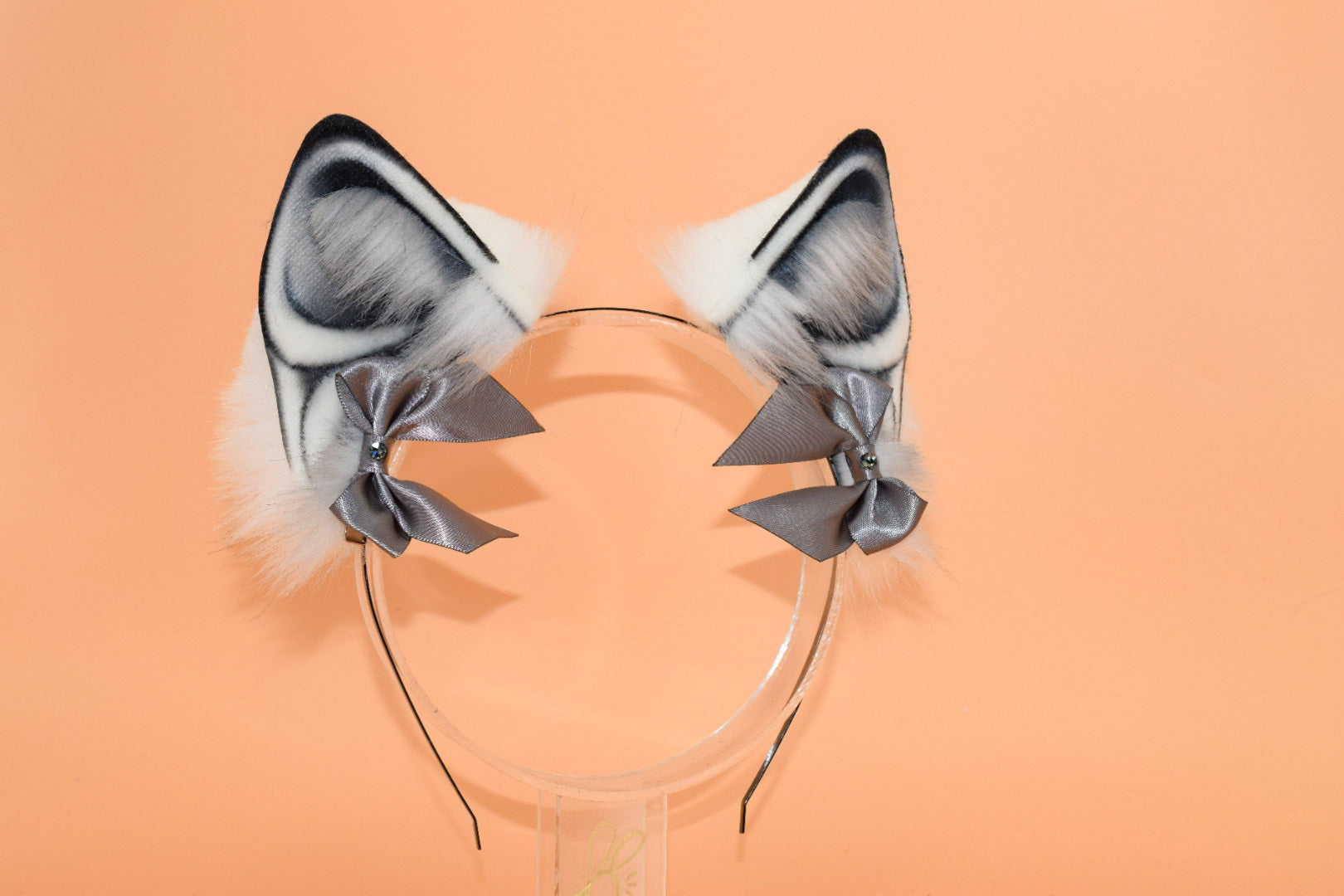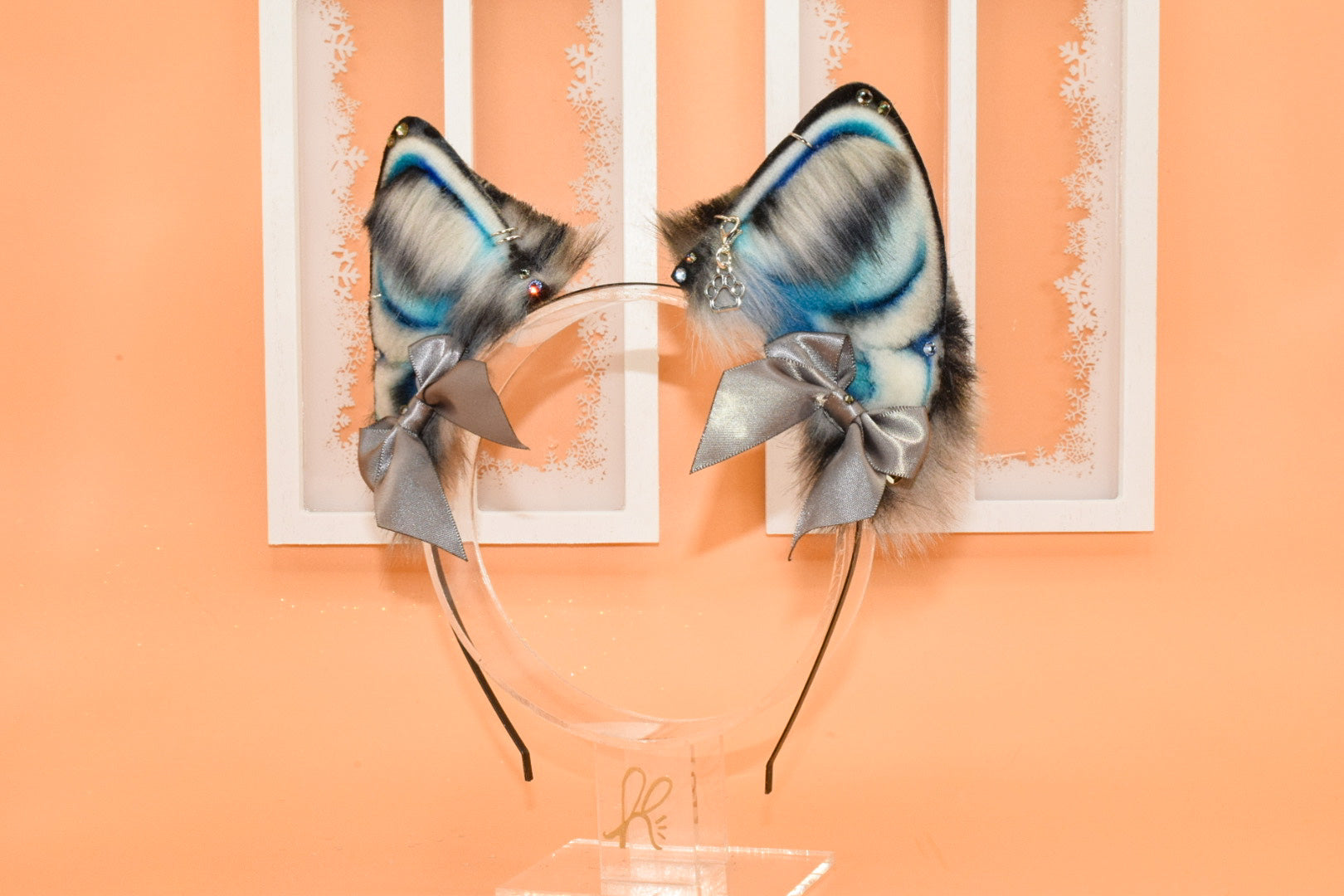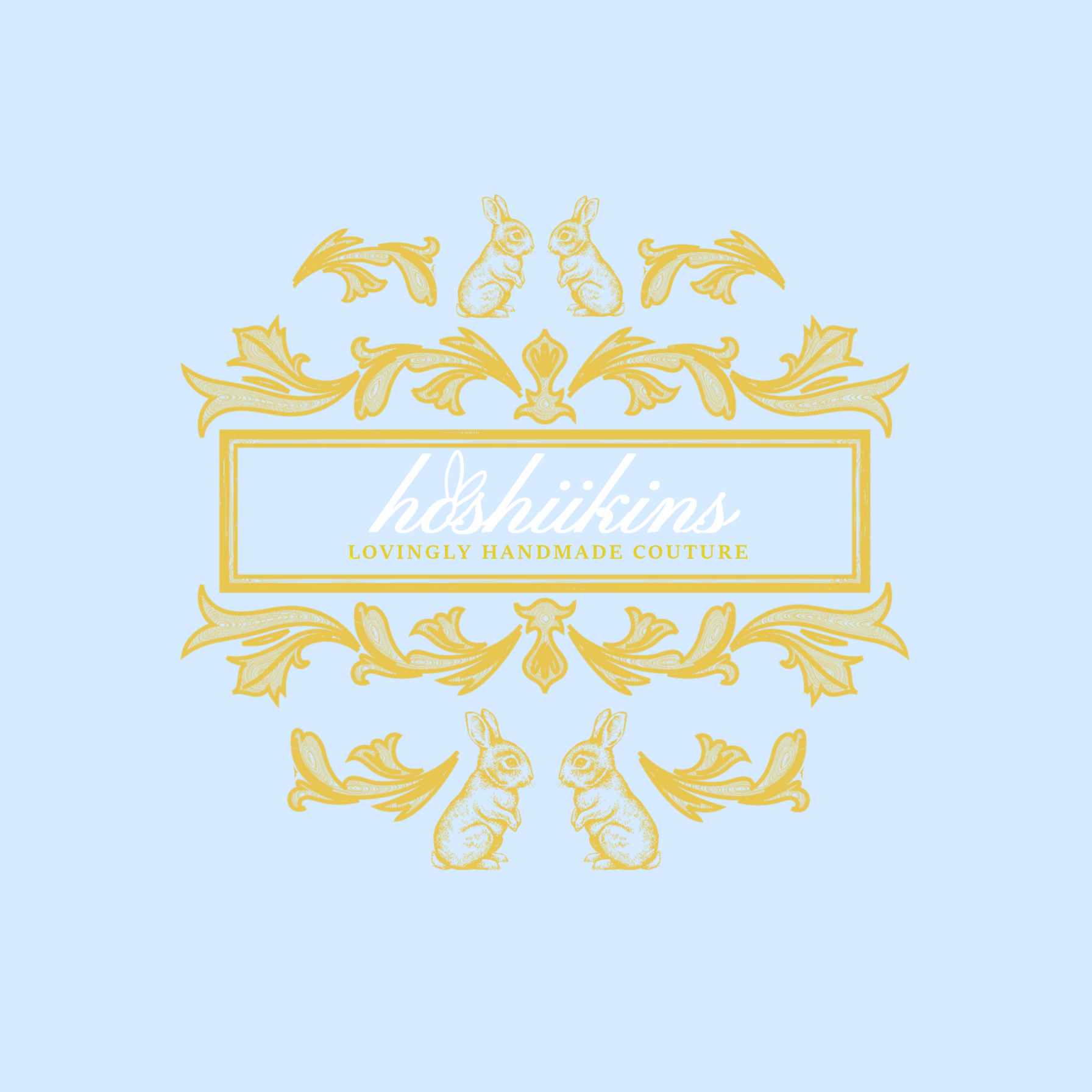 Best Offer ~ Bespoke Husky
Status: Winners Contacted! Thank you so much to all who participated! Stay tuned for a poll for the next Bespoke offering! 💛

~
Please Read Info:
With this special listing, you may select the fur colors and airbrush coloring for your very own Husky ears!
• 
Husky ~ 2.85" Tall
•
Your choice of front & back furs*
•
Your choice of inner airbrushing color
•
Your choice of piercings or crystals 
•
Included studio photo set of your ears sent to you before shipment! 
•
Guaranteed Delivery for Christmas (for USA)
6-8 Week Make Time 
Additional Details
~
*List of furs will be made available upon request to winner, all traditional colors available! Real husky or animal photo reference welcome.  Feel free to email hoshiikins@gmail.com with serious inquiries if needed! 
•
No modification to the ear & fur cut pattern besides 'ear notches' and 'extra fluffy / less fluffy' available.
•
No additional accessories besides your choice of 'Petite Bows' available with this listing.
•
Airbrushed accents such as freckles, spots and 'birthmarks' welcome, no intricate paint work or alteration available with this listing (falls under custom).
•
No special order piercings. 
•
No tail available with this listing, tails are available with customs!
•
Ears pictured shown as example, not for sale / already homed. 
Personal Note: 
Hi all! I'll be moving this month to my more permanent studio and home so releases this month may be a bit smaller & preorders may be more common until I'm settled! I'll be sharing more soon, this is something I've been working hard for the past few years so I'm very excited- last move for awhile! Thank you for your support! 💛
Recently Viewed