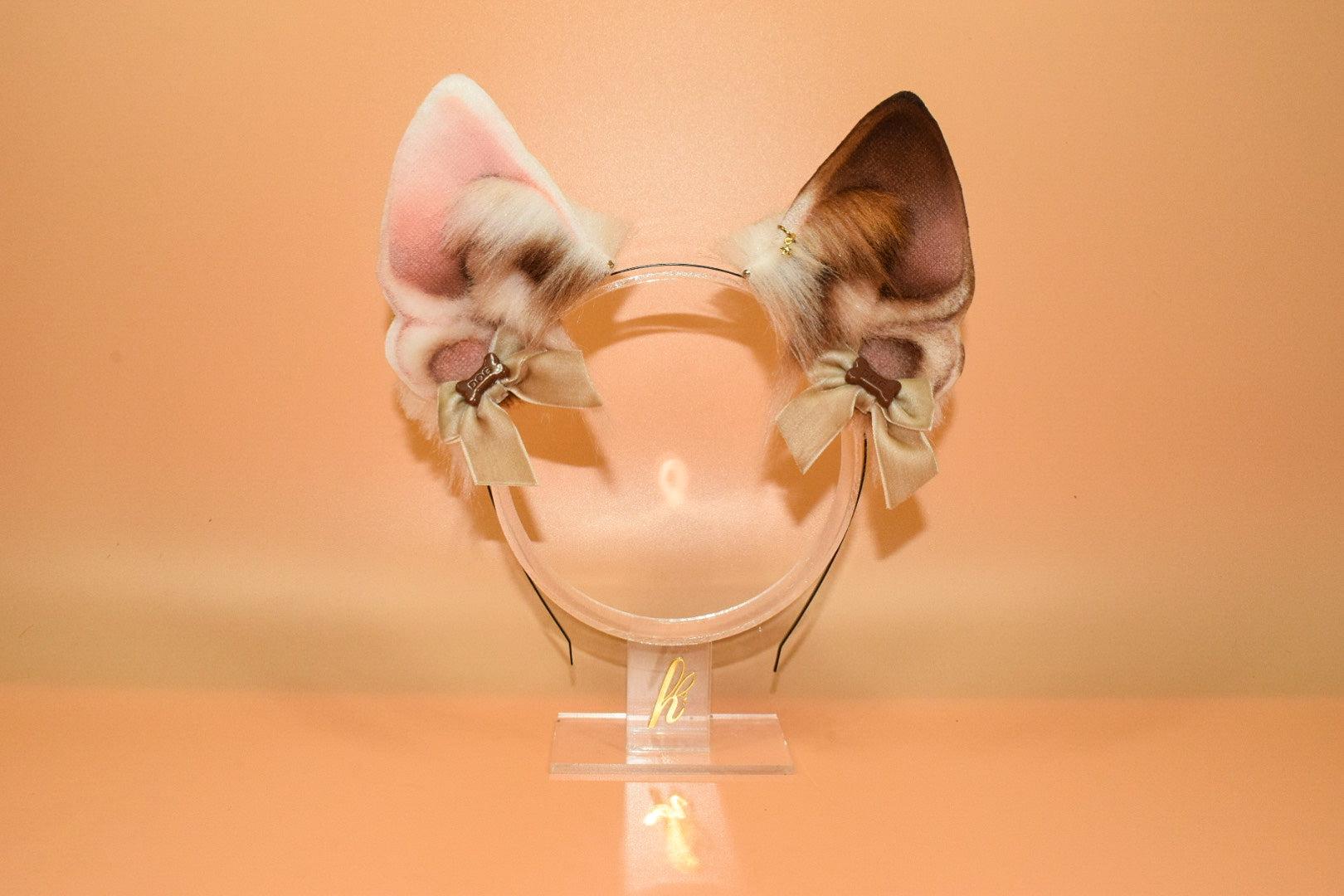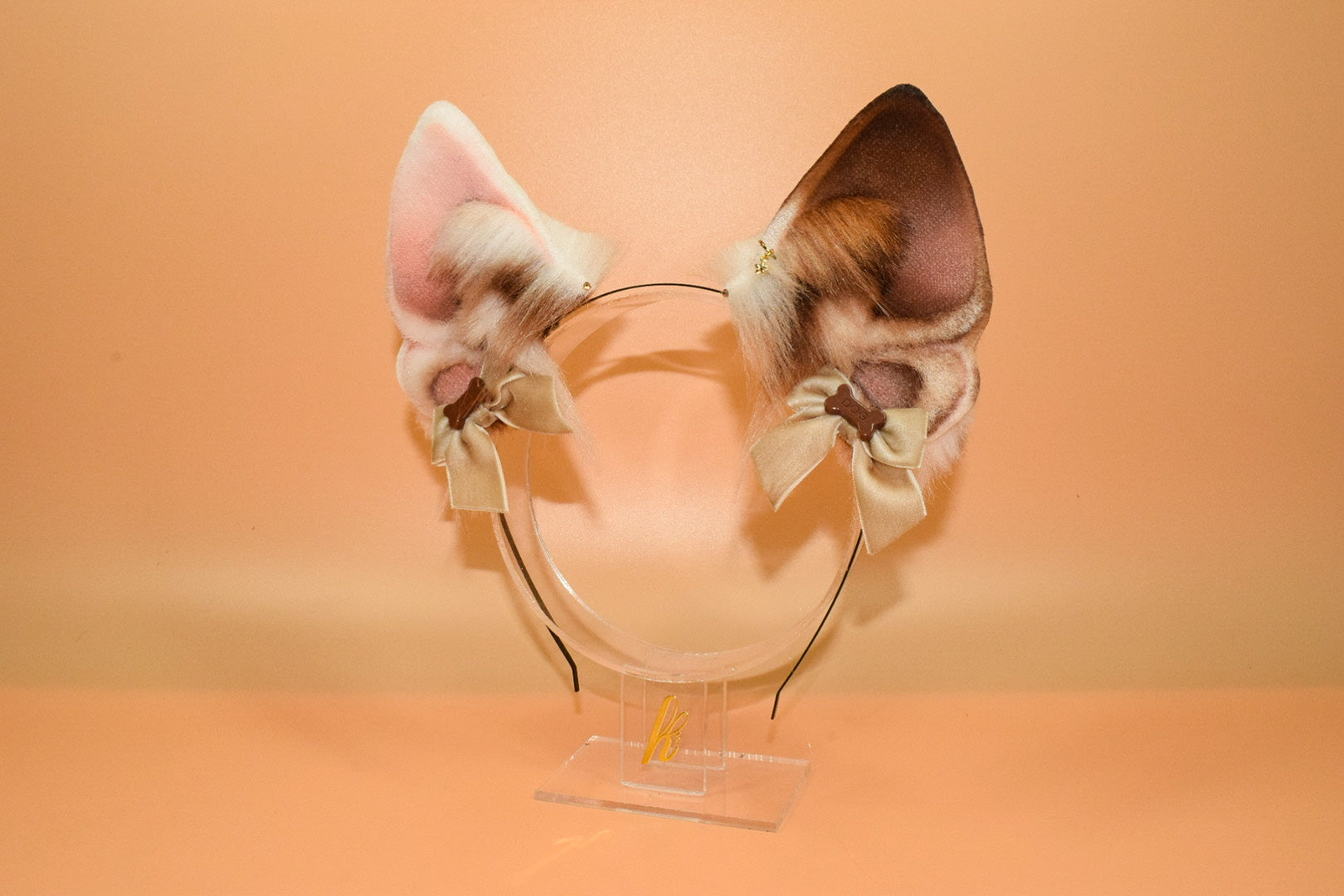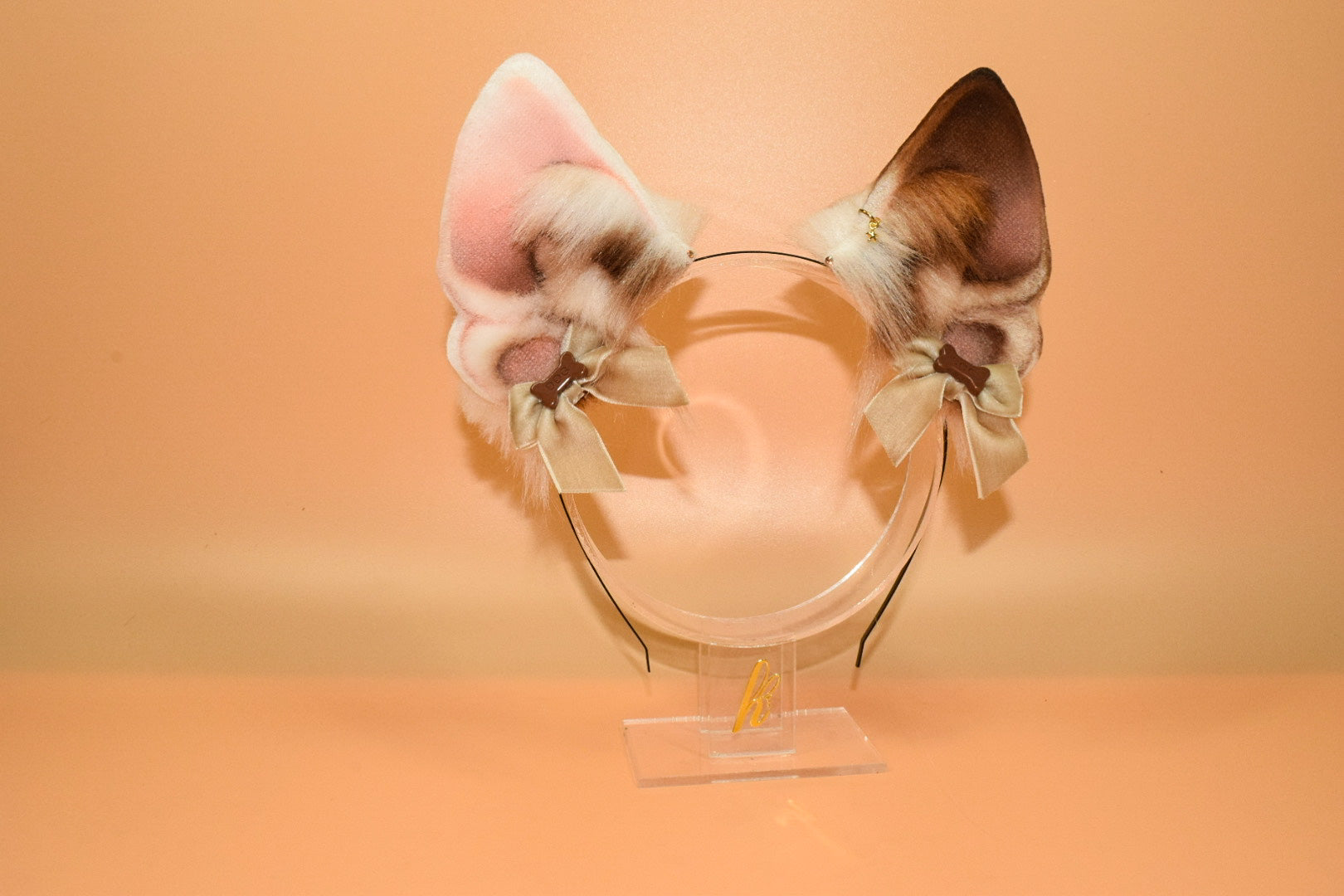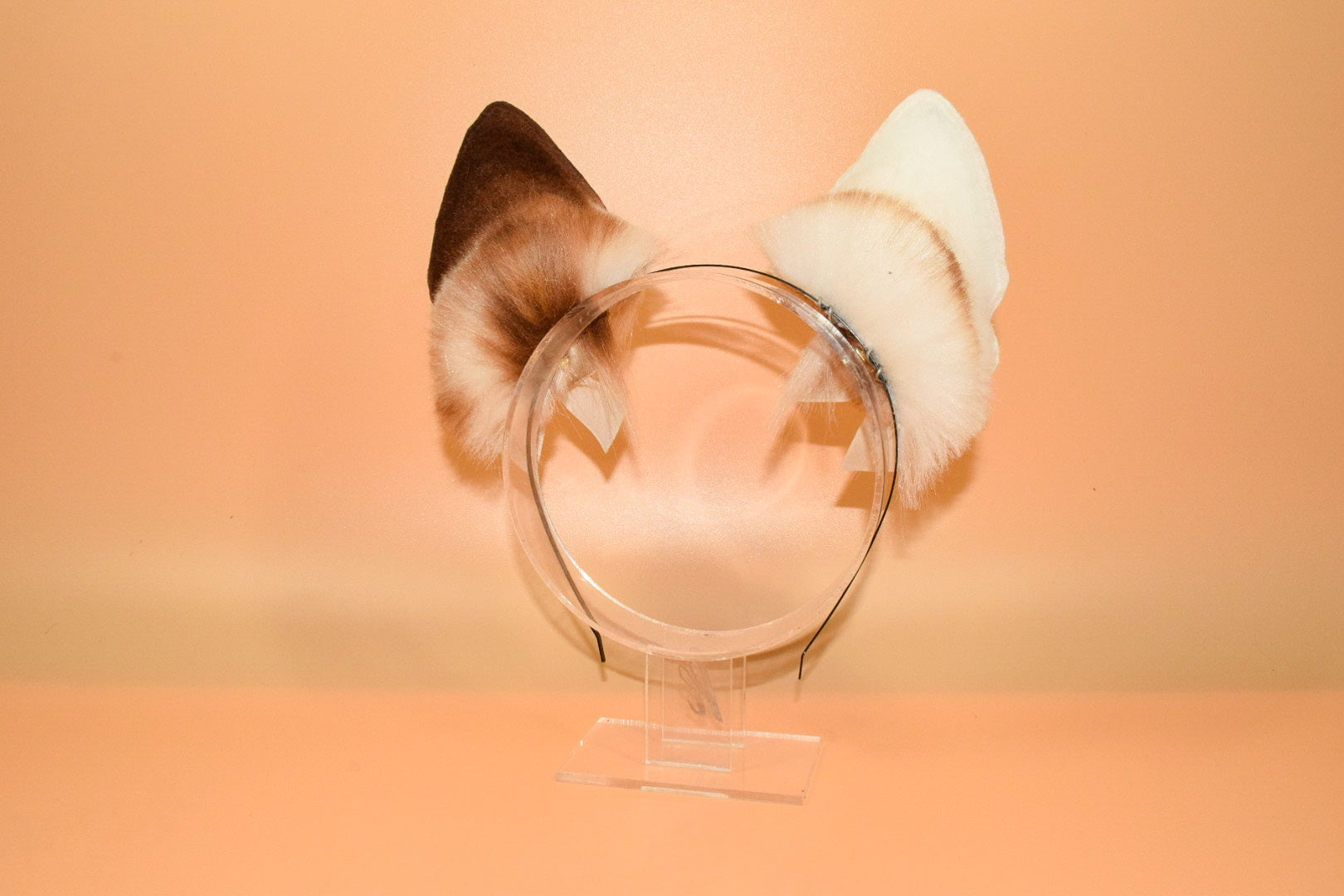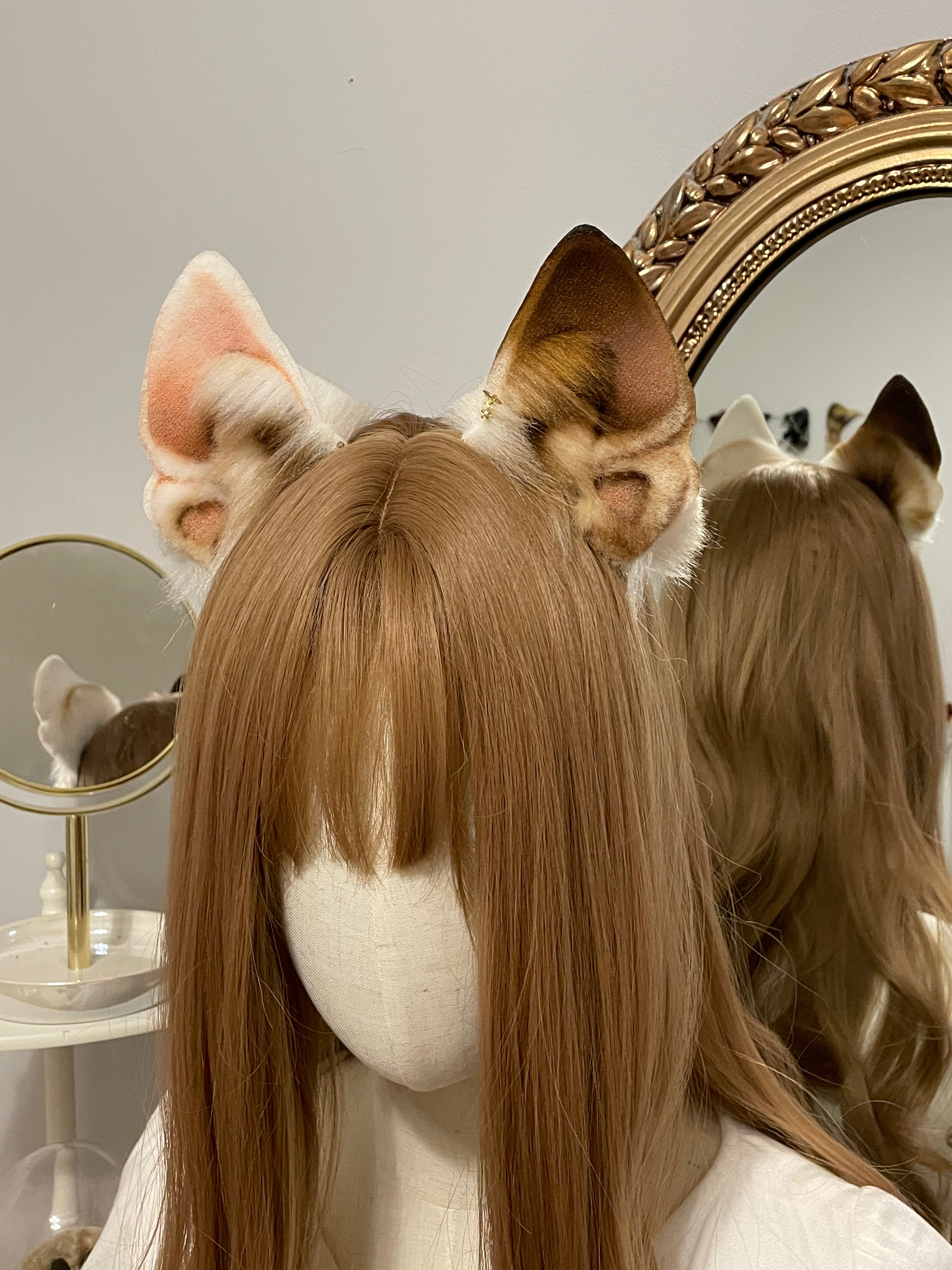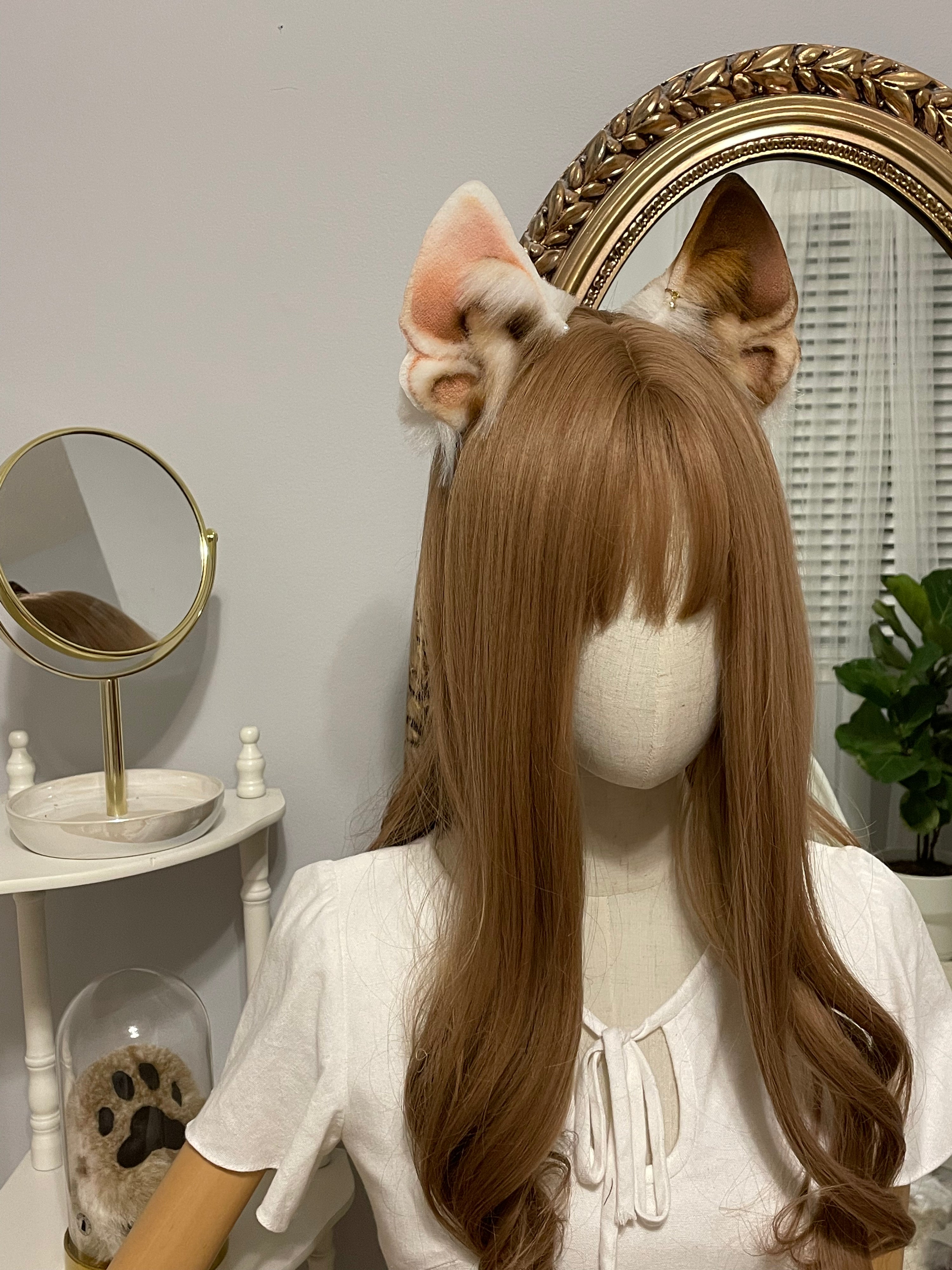 Pending! - Ibizan Hound - Prototype
Status: Pending! Thank you dearly to each one of you who entered for this new pattern! 🫶🏻
~
Info:
~3.5" Tall
New Pattern*
Plush White Faux Fur Bases
Moveable Up & Down Headband
High Quality, UV Resistant Paints Used  
Swarovski Gems 
 Clip-on Bows
18k Gold Plated Hoops
•
No tail add-on available for this listing, please keep this in mind when participating! Thank you!
* This is a prototype pair- meaning the first of its kind! This is a typical set of ears, I just label it as such as I may or may not include it in my future pattern rotation. 
Recently Viewed