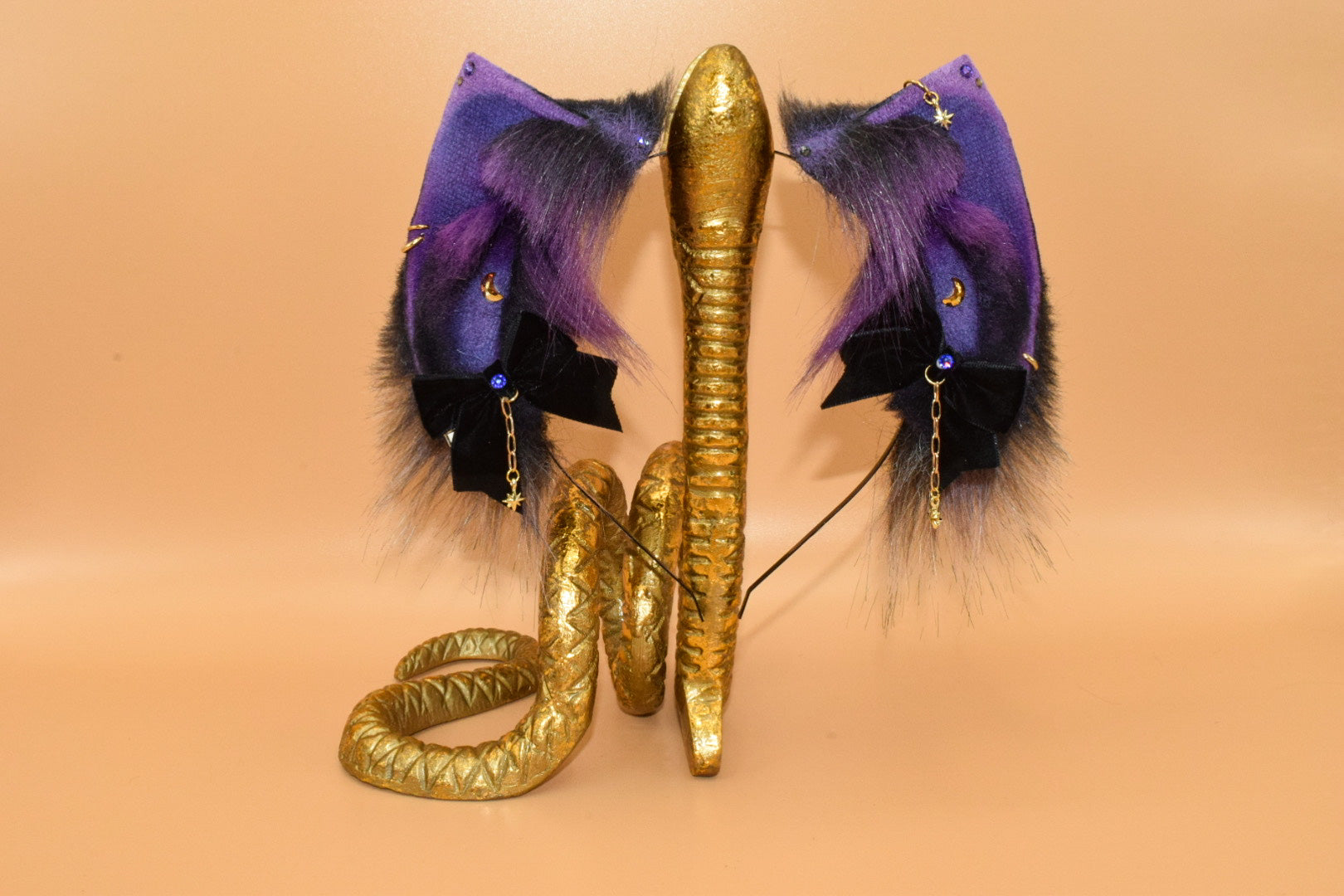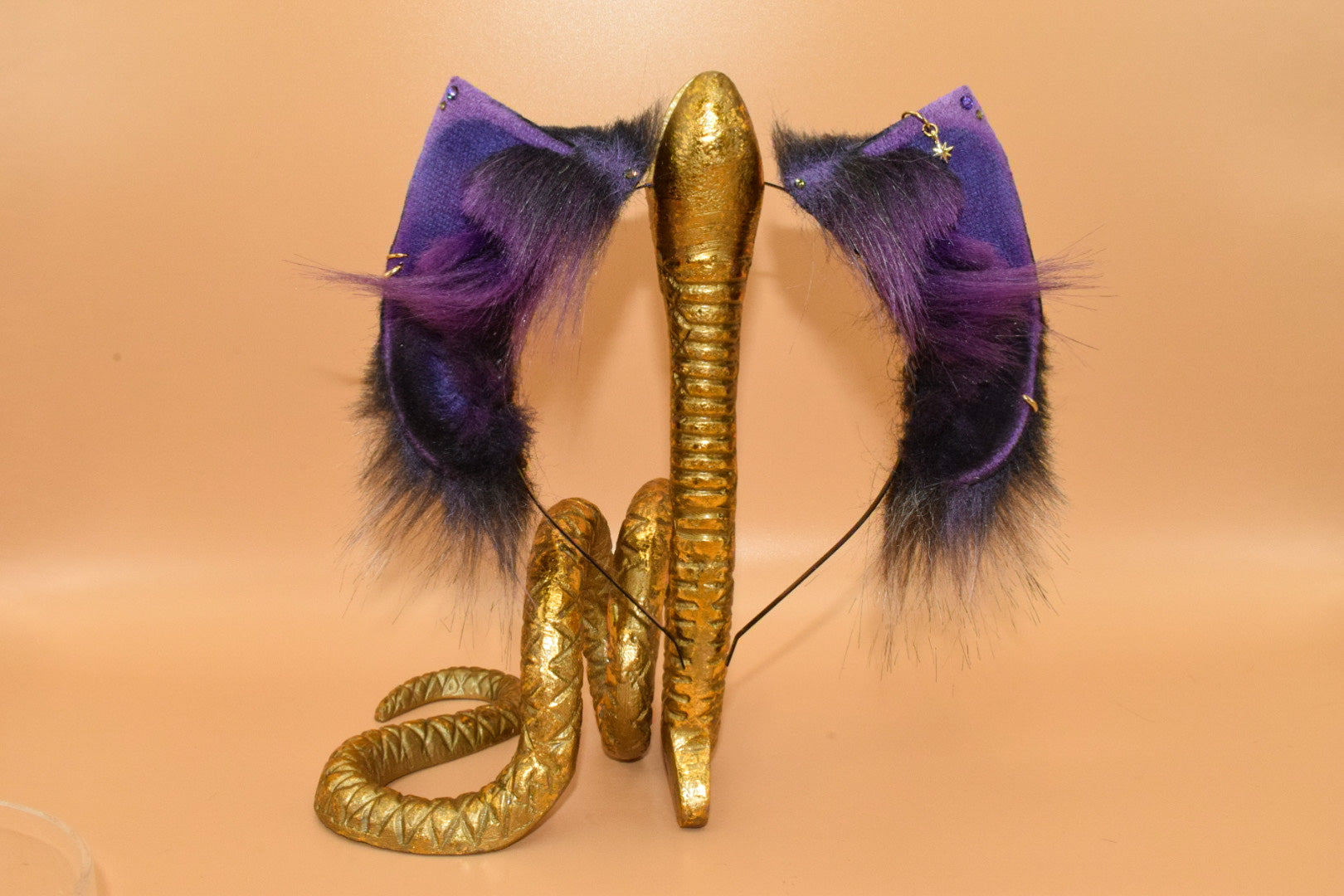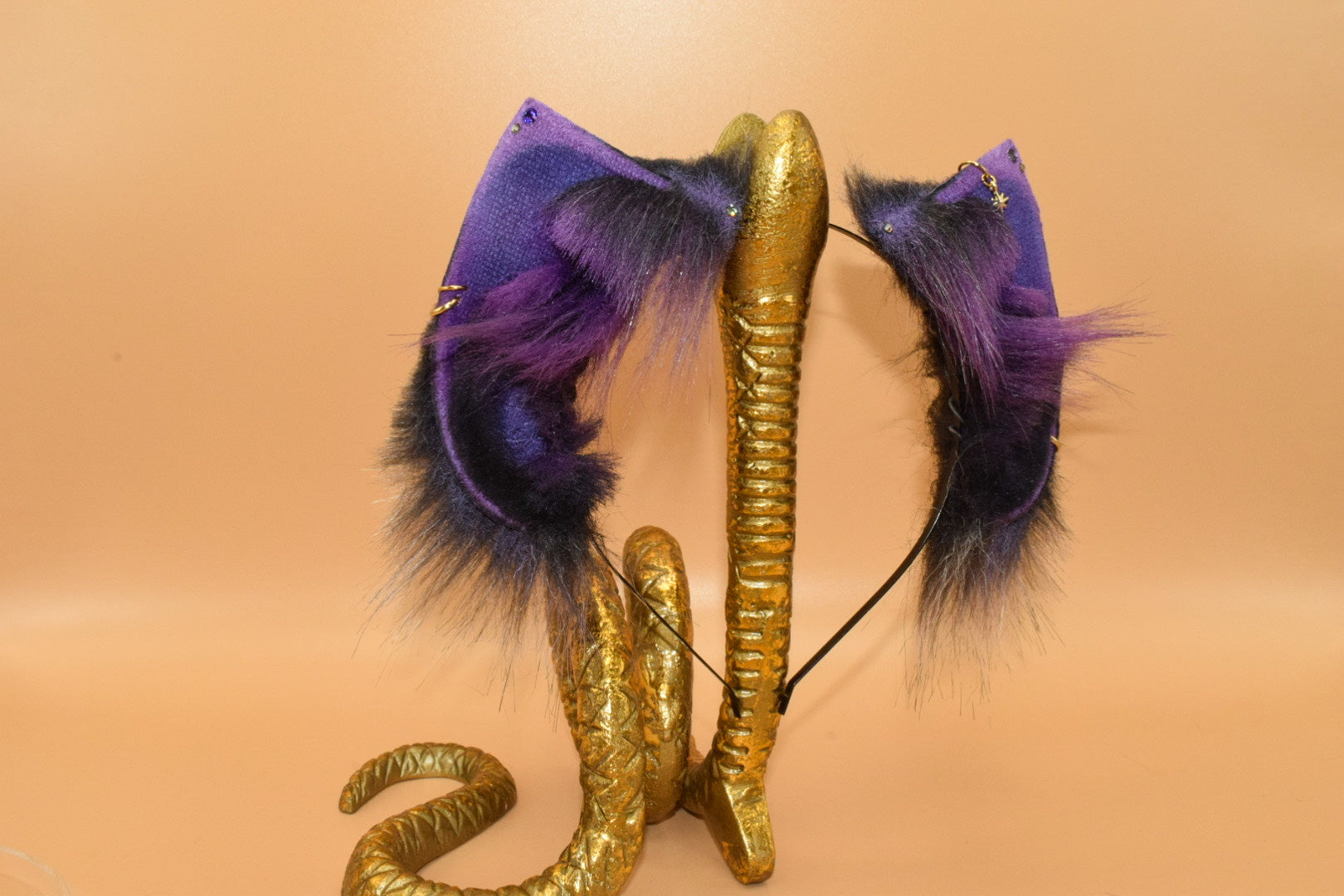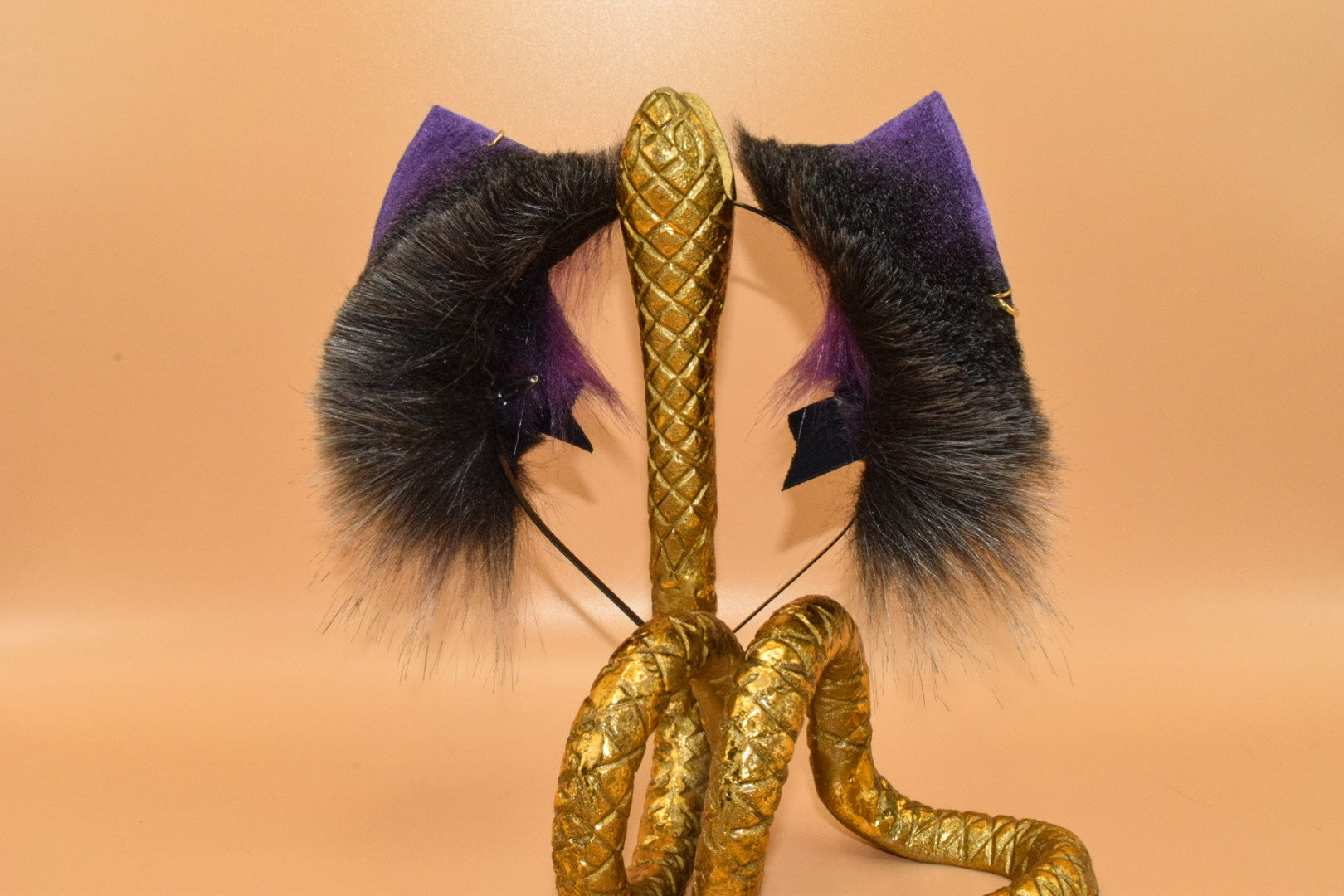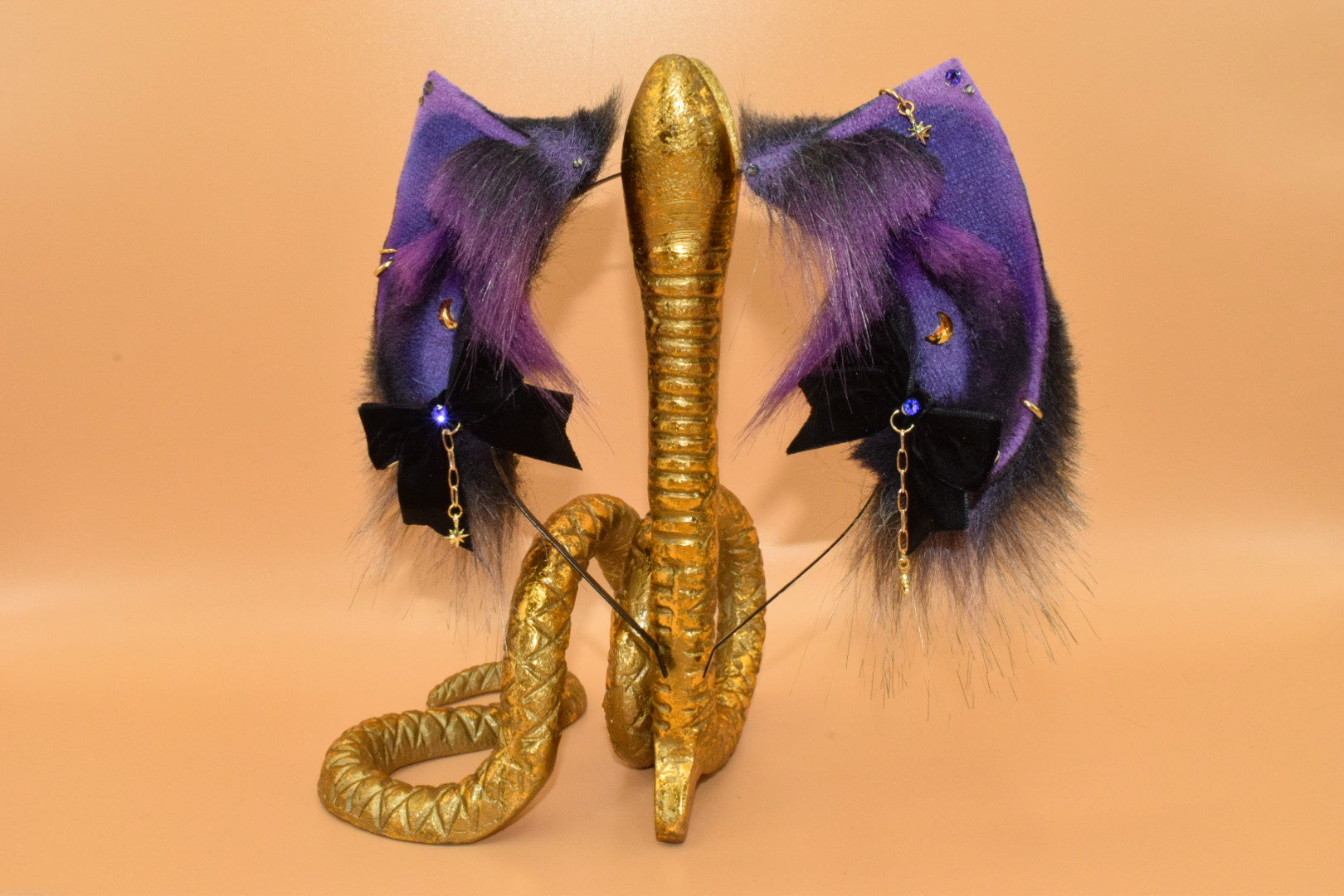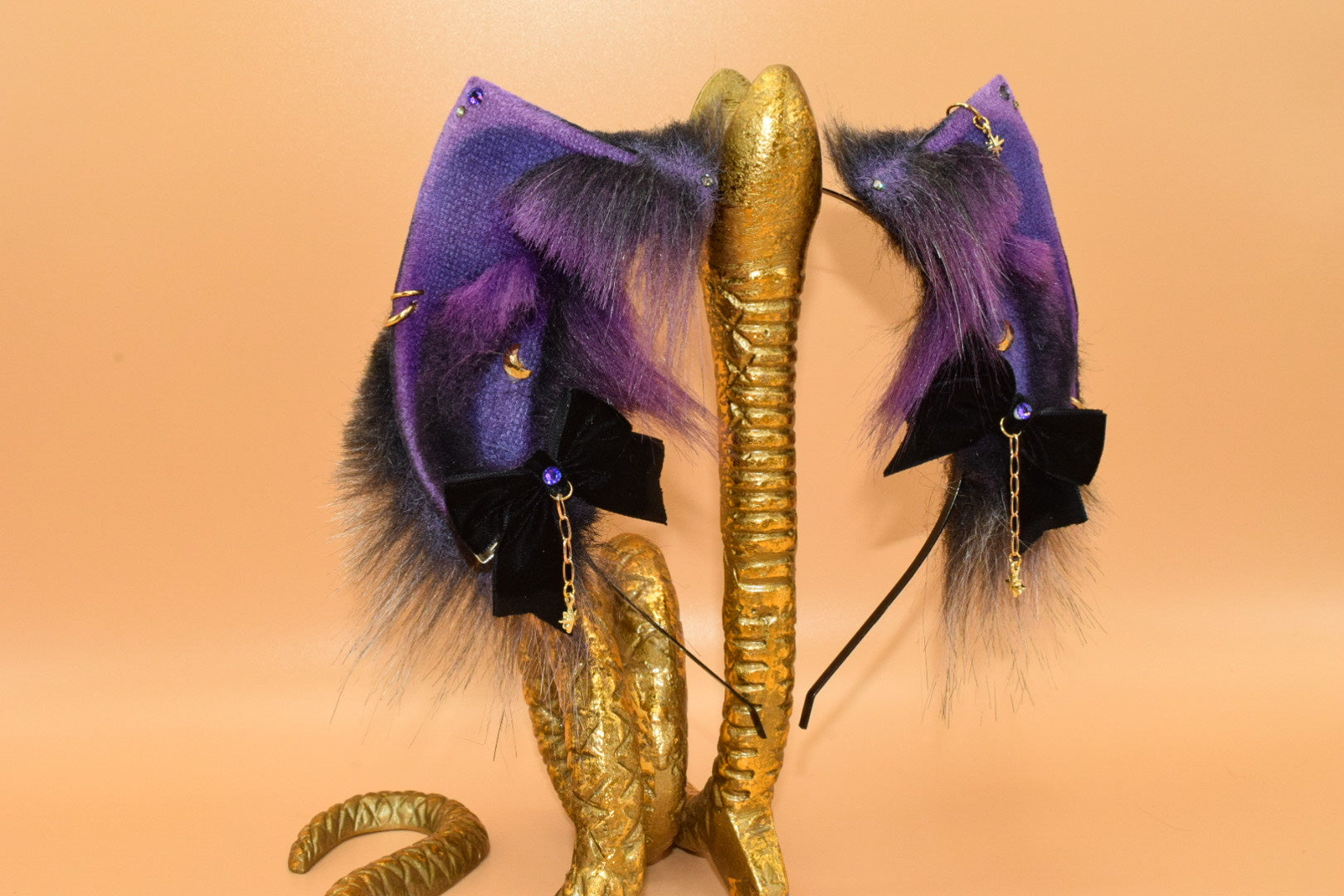 Tiebreaker in Progress! ~ 'Witching Hour' Hyena
Status: Thank you so much for the kind response on this pair! There has been a tie- currently awaiting replies to find out the winner! 
 
~
Info:
2" Tall
Plush Salt & Pepper Faux Fur Bases
Moveable Up & Down Headband
High Quality, UV Resistant Paints Used  
Swarovski Gems & Moons
Clip-on Velvet Bows
18k Gold Plated Hoops
•
No tail add-on available for this listing, please keep this in mind when participating! Thank you!
Recently Viewed